The History of Chalfont Heights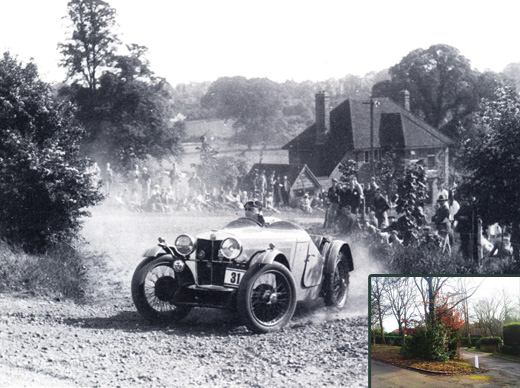 Chalfont Heights has been a private housing estate since the land was first bought for this purpose by Lewis Stroud in 1927. The main picture below shows a MG sports car taking part in a "Chalfont Hill Climb" event in 1933. The smaller picture shows the same spot today, at the junction of Woodside Hill and Lincoln Road. Photo by kind permission of Haynes Publishing Group. Not to be reproduced.
Rollover the image to see the present day location in more detail.
Click on the documents below for more detail on the history of the estate and of our village, Chalfont St Peter.