The Chalfont Heights Roads Committee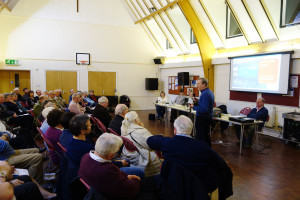 A Committee of volunteer residents who administer the estate on behalf of all residents. Chalfont Heights Roads Committee Ltd, its Chairman and Directors, are responsible for the upkeep and management of the estate. The Chairman and Directors are elected annually by residents at the Annual General Meeting. The current Chairman is Peter Gourd.
Residents pay an annual subscription to fund the maintenance of the estate, this is currently £300 (if paid by standing order) per annum. A Standing Order should be completed and sent to the resident's bank, new residents should check the current position of their properties with their solicitor.
To find out more about the Committee, please see the Committee Members page, or get in touch with us.

CHRC Standing Order Form

CHRC Membership Application Form